I am so excited for thanksgiving. Even though it's like 2 years away, I am extra excited this year. First off, I mean can you beat the food?
Secondly, I will be having a peculiar mixture of people gathering at my house for the holiday. My parents will be coming down from MN, which should be fun for them to visit me for a change and of course my mom will cook the bird because i will mess it up if she doesn't. Also attending will be my dear group of friends in chicago who are all British for some reason and won't fully apreciate the meal or the idea of thanksgiving, Rollin's mom and his new honorary grandma who is an author of very intense books, suggesting humans are born too soon. She is very non religious and tends to talk about her theories and beliefs very much. IN FACT, I think she will make this conversation the theme throughout the dinner....... so anyways..... and i think Rollin's biological grandma will make it too. She is very flexible and adaptable. She is a great singer too. She used to be a singer on the radio. For instance when you hear a little jingle that dates back to the 50's era like
"Double ULOL. CHICAGO", chances are you are hearing her voice.
Also thanksgiving will mark the other side of the time warp I am about to enter. I leave for tour on Friday and will return about one week before thanksgiving. It will feel like thanksgiving is next week practically, hence the timing of this post.
I bet you are counting the days now aren't you?
arx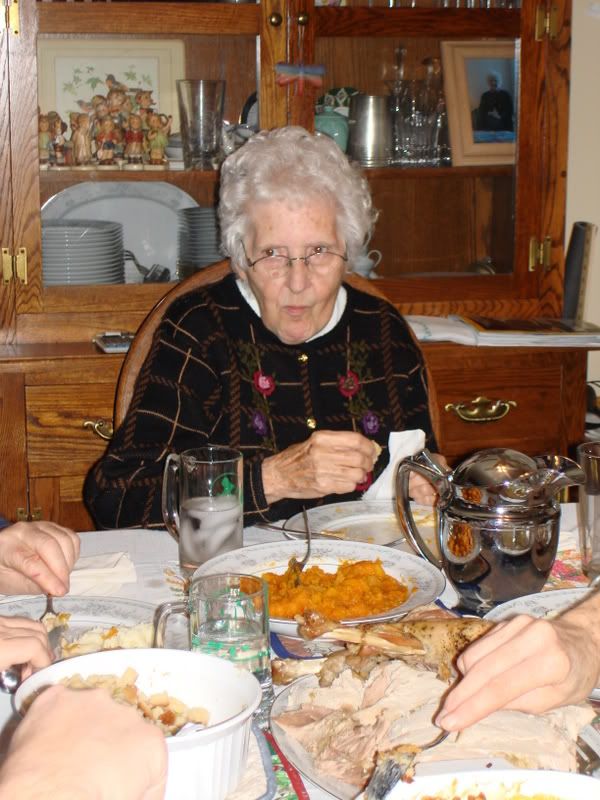 p.s. this is neither of rollin's grandma's